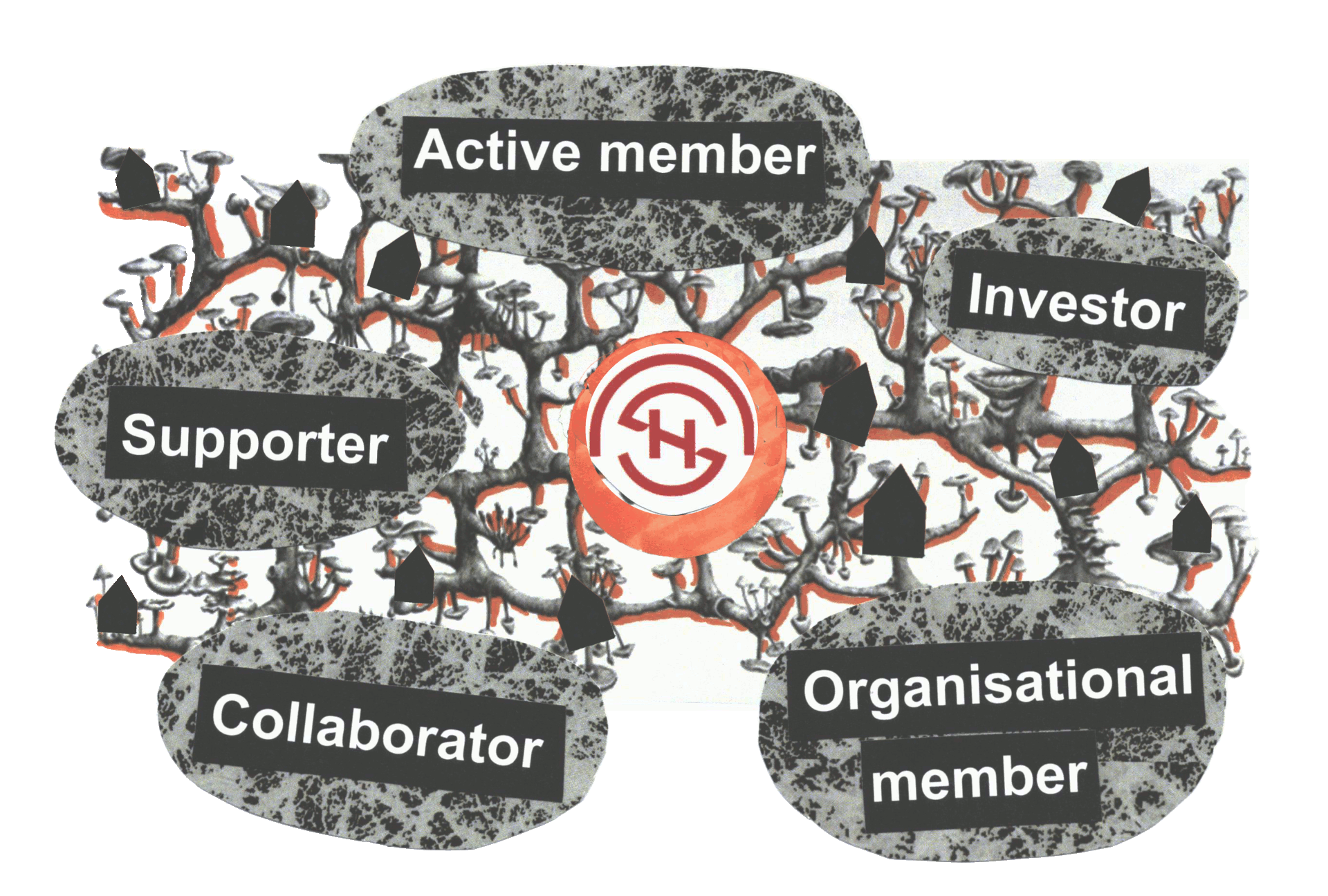 CASH is made up of people like you who dedicate their time and skills to bring about co-operative solutions to housing, working and social issues in our community.
There's many ways you can get involved in CASH. Co-operatively minded people, housing and workers co-ops, investors, ethical organisations - get involved, join us and let's do this together!
Starting your CASH journey
Get in touch if you are interested and we'll arrange a chat.

Attending our open events is a good way to get to know us. We organise them a few times a year and always promote them on social media.
Alternatively, you can come straight along to one of our General Meetings (GMs). GMs take place on Saturday mornings every 3 weeks 11-1pm at The Field, New Cross, 385 Queens Road. For the next GM date please subscribe to the newsletter, get in touch or check out GM Calendar.
You can read the latest minutes and working group 'Circle' reports on our Public Cloud. The Circle reports, which you will find at the beginning of the Minutes, will give you a good indication of what we are up to and where you might want to get involved. There's also a collection of useful resources that you might want to look at.
Supporter to Member process
At the beginning of your CASH journey, you become a supporter. A supporter can be anything from someone who donates to CASH to someone who can offer their skills, knowledge and enthusiasm. If you are interested in driving the work of CASH forward, you can turn this support into an active membership and also join one of our working groups, 'Circles': Comms, Finance, Outreach & Engagement, Governance or Development.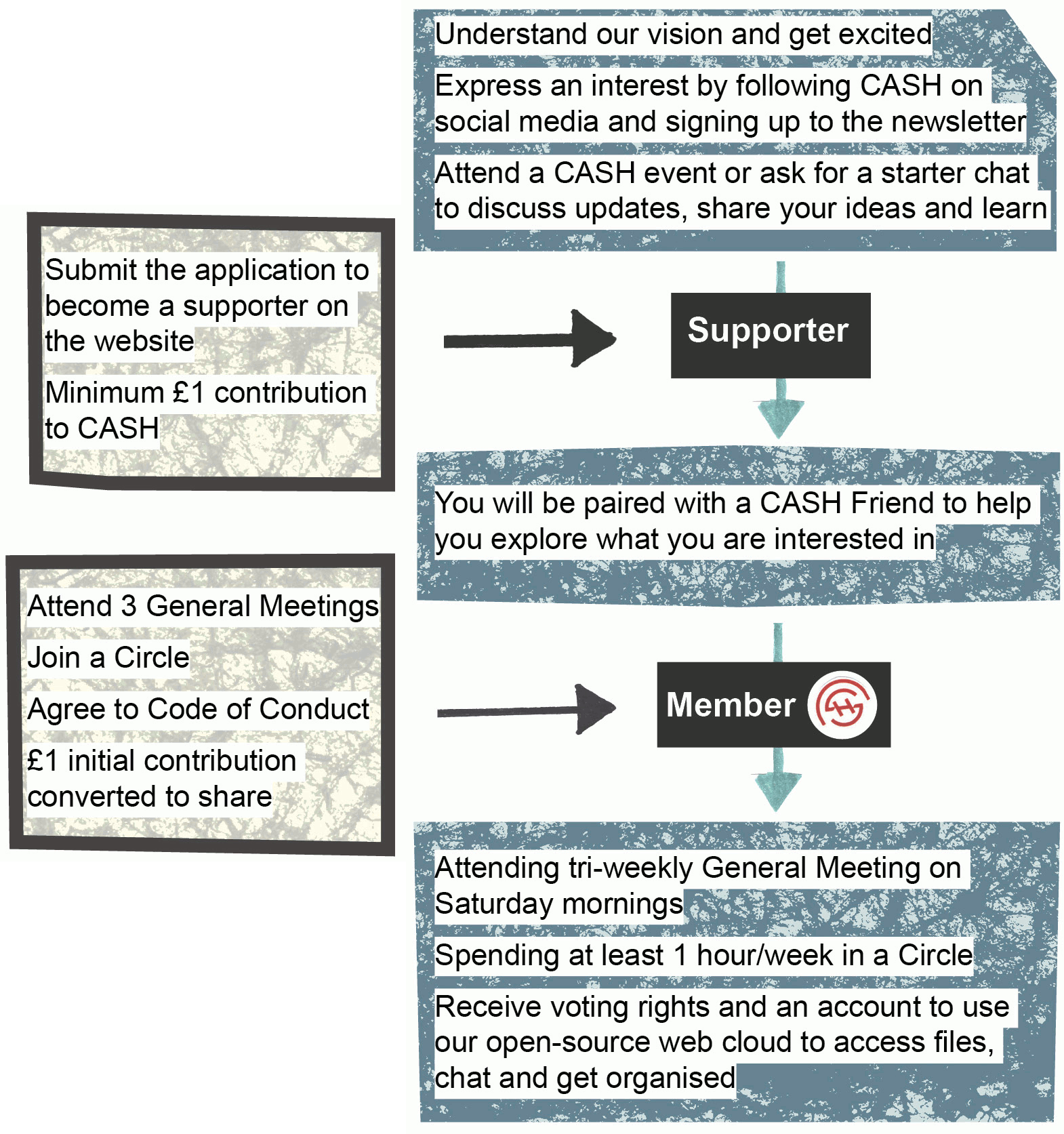 Become a Supporter now!
Express your support via form below and, if you're interested, enter the pathway towards becoming a member!
COMMUNITY ASSETS FOR SOCIETY AND HOUSING (CASH) COMMUNITY LAND TRUST LIMITED (8101)